Passaggio, 2021
Installation view at Chiri Photography Festival, 北京悦美术馆, China


Meditations in an Emergency
May 21 - August 31, 2020
UCCA Center for Contemporary Art

"Meditations in an Emergency" is curated by the UCCA exhibitions team: Guo Xi, Luan Shixuan, Ara Qiu, Rocky Lin, Duffy Du, and Neil Zhang.



Participating artists:

Forensic Architecture, Musquiqui Chihying, Lawrence Abu Hamdan, Han Bing, Christopher K. Ho, Joyce Ho, Hsu Chia-wei, Hu Rui, Pierre Huyghe, Jiang Zhuyun, Oliver Laric, Amiko Li, Li Liao, Lu Lei, Shana Moulton, Qiu Anxiong, Mika Rottenberg, Angela Su, Wolfgang Tillmans, Yi Xin Tong, Wang Bing, Yang Fudong, Zhang Hui, Zhang Peili, Robert Zhao Renhui, Payne Zhu.


The world is undergoing, separately, the first global moment of the twenty-first century. Amidst a pandemic that has brought commerce and culture to a halt, and against the backdrop of renewed mortality, heightened tension, and amorphous suspension, we wonder: What is art for?

"Meditations in an Emergency" understands implicitly that it will be seen by people wearing masks, standing two meters apart from one another. People whose temperatures have just been measured and do not exceed 37.2 degrees centigrade. People whose data trails can verify that they have been in Beijing for the last fourteen days. (Have we ever been able to assume so much about our visitors?) It grows, in the wake of other plans now discarded or postponed, from the uncertainty—epidemiological, economic, organizational—that has become our shared predicament. Working from the precepts of the world we now inhabit, it unfolds in five sections and asks questions about the everyday, about mortality, about animality, about globalization, about information.

The exhibition brings together more than twenty artists from China and elsewhere, and includes works made in the past fifteen years. It takes its name from the title of an anthology by Frank O'Hara (1926-1966), the American poet better known during his short lifetime as a curator at the Museum of Modern Art. "In times of crisis," he declares in one of the featured poems, "we must all decide again and again whom we love."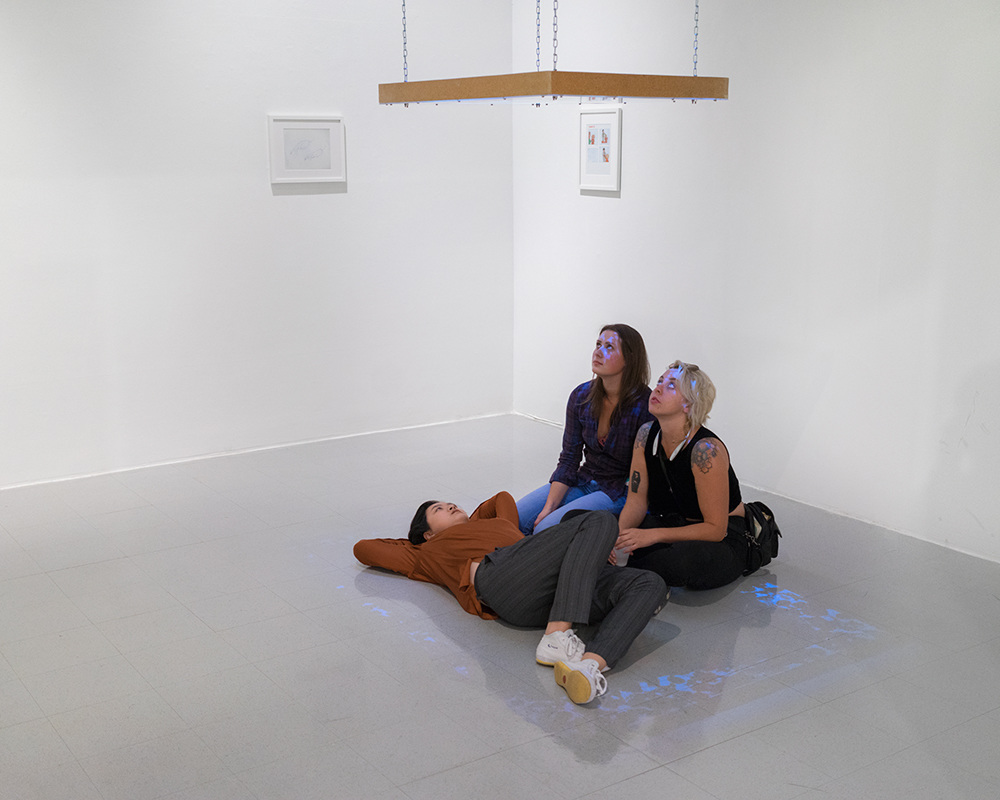 Homework: Play
September 28 - October 16, 2017
Mason Gross Galleries, New Brunswick, NJ

Curated by Amiko Li and Beatrice Orlandi

Participating Artists:
Nick Grasso, Amiko Li, Beatrice Orlandi,
Karina Ruth, Stephen Williams, Young Sun Han
For this exhibition, six artists will explore playfulness as a strategy for second guessing stable, "grown-up paradigms" through objects, photographs, videos, and installations. The selected works might also fall in the category of the cute, a minor aesthetic affect (as Sianne Ngai defines it), seems to call up for sensuous feelings that are able to trigger consumption, yet remain totally unnecessary and irrelevant to the market. Like domestic work and affective labor, where this category mostly reign, the cute might be planning to carry a certain subversive agency unnoticed, spreading it around with the help of its alley in incognito, the young buyer, while the adults are busy doing "important stuffs".





From Error of nature, Monsters and Sport
Reception: October 30th, 5 - 9pm
40.474584, -74.421716
Curated by Jett Strauss and Julian Gilbert-Davis

Artist:
Josh Araujo, Colleen Billing, Amiko Li,
Josh Minkus, Beatrice Orlandi


For whoever knows the ways of Nature will more easily notice her deviations; and, on the other hand, whoever knows her deviations will more accurately describe her ways. That feeling when a seemingly boundless space produces the first echo of your footsteps. Your gut is anchored to the floor while your eyes search for edges of a now unknown place. This is an algorithm, a neighborhood, or an art gallery. "From Error of nature, Monsters and Sport" is not a eulogy for objectivity but the exposure of hegemonic forms, as if the blank slate was revealed to be ten thousand Muji® humidifiers clogging the air of an apple store.









Cactus Cast Shadows of Flowers
November 17 - December 14, 2016
Mason Gross Galleries, New Brunswick, NJ
part of MFA First Year Exhibition


I am interested in the construction of gender and identity in our daily life. In Cactus Cast Shadows of Flowers, a series of ten photographs made in 2016, I observe people and their posture, carefully exploring my own identity through the strategy of staging and reenactment, referencing a variety of sources - anime, manga, music video, television footage, and film stills. For me the position of the body functions as only one part of the image - and maybe not the most important aspect - of constructing identity, It could be that vulnerability and powerlessness and underline availability of the body (in any given position) is what is "feminine".